6
La Familia Mendez
Gonzalo and Felicitas Mendez, along with the Guzman, Palomino, Estrada and Ramirez families, and all of their partners and supporters, had the courage to stand for the American principles in the face of resistance and exclusion. Ordinary people in Orange County stood together and changed history.
Gonzalo Mendez died in 1964 at the age of 51. Felicitas Mendez died in 1998 at the age of 81. Their children carry on their legacy. Sylvia Mendez, the oldest daughter who was denied entrance to 17th Street School, has become a champion of inclusion and integration, encouraging students to value their education and inspiring them to pursue their goals. In 2011, she was awarded the Presidential Medal of Freedom.
On April 26, 2017, the Westminster City Council approved a resolution to honor the Mendez, et al, v. Westminster, et al case with the Mendez Freedom Trail and Tribute Monument Park.
On Oct. 2, 2019, the Westminster School District dedicated their district office to "La Familia Mendez."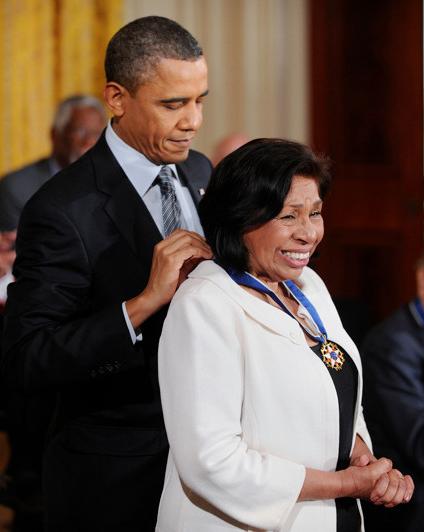 Sylvia Mendez presented with the 2011 Medal of Freedom by President Barack Obama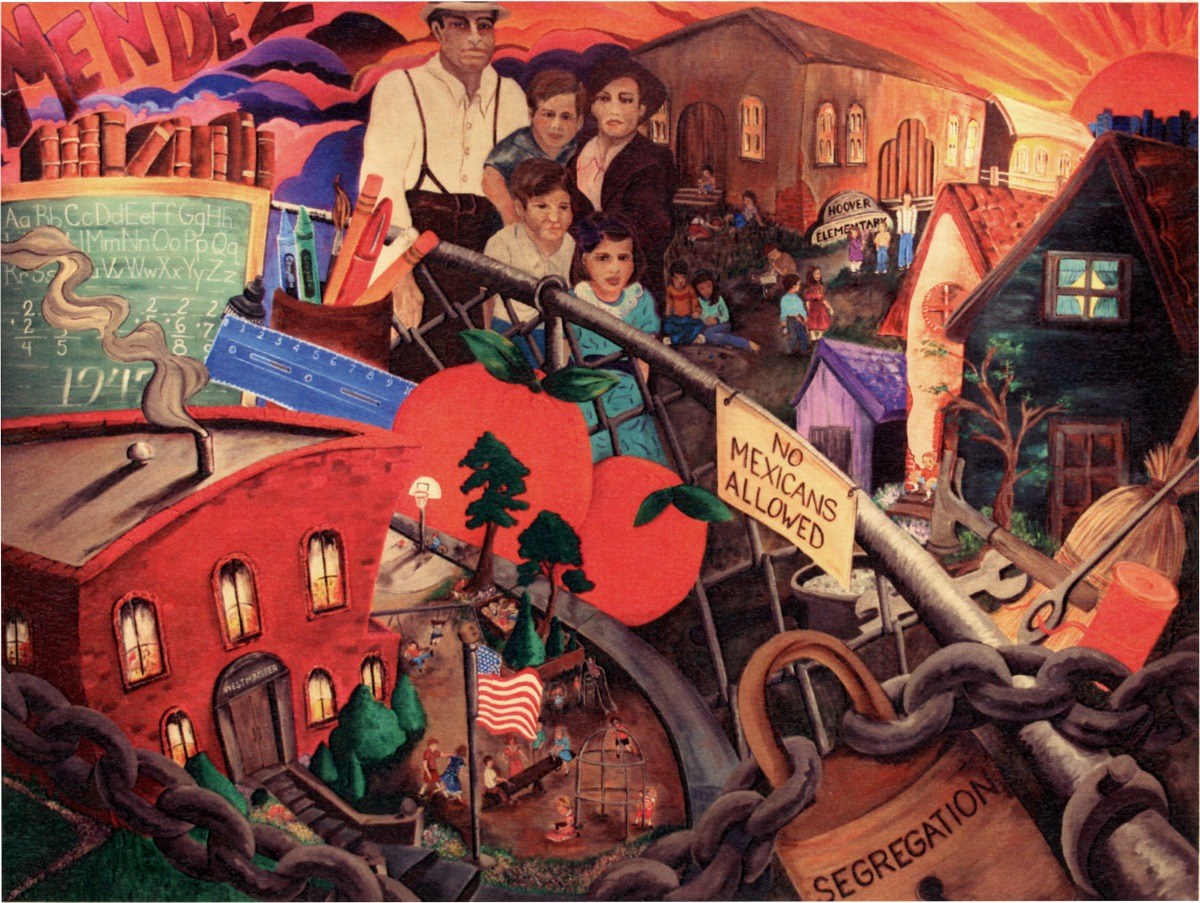 "Mendez v. Westminster," by six artists from the Orange County Dept. of Education's ACCESS Program: Andrew K., Kaylee F., Jose C., Abraham V., Stacylynn R., and Juan G.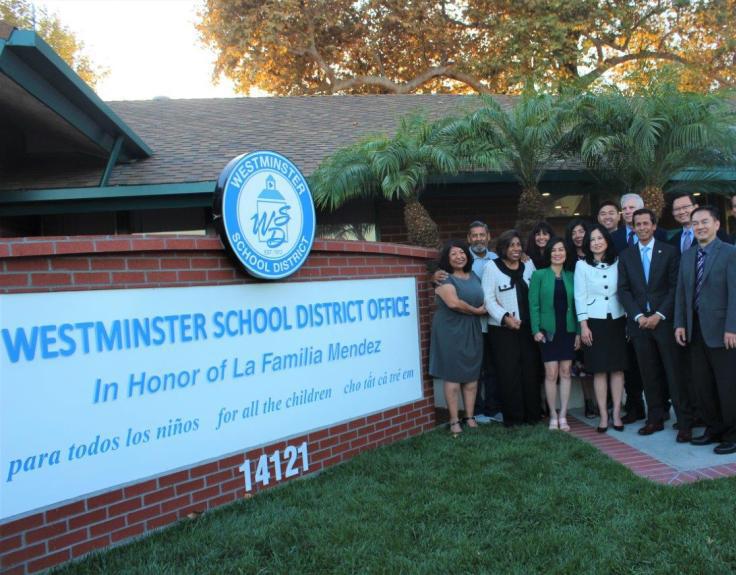 Dedication of monument honoring the Mendez family at the Westminster School District Office